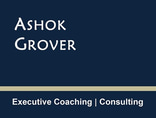 Take Charge of Your Life...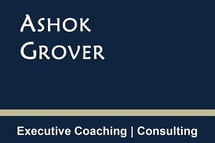 Focusing on people
An effective organization means putting the right people at the right places, having robust systems, keeping your people inspired, and continuously honing their skills. It also means keeping them engaged to deliver their best and bring excellent results to the organization. In other words, an effective organization must be people-centric, and that's where I bring in his expertise to help you meet the challenges like:
Need to induct people who fit your business

Managing performance effectively

Motivating and engaging all people within the organization

Attracting and retaining talent best suited to your business

Creating a collaborative, harmonious work environment

Investing (and not spending) on relevant training and development initiatives

Shaping capable and confident business leaders

Focusing on effectiveness while maintaining efficiency
What Ashok brings to the table
My services are customized to help my clients make the most of their human capital investments and effectively align human resources plans, programs, and systems with their overall business strategy encompassing various aspects of human resource. I collaborate with clients as partners to create a blueprint for the organization and work to make things simple, practical, and meaningful to the business. While offering standard tools, I also understand that every organization is unique and hence, work with the business leaders to ensure that the organizations do get what adds value to their business.
Unique initiative to objectively evaluate and enhance individual skills, foster talent, and drive organizational growth.
Vital for aligning an organization's strategic objectives with performance metrics, facilitating informed decision-making and continuous improvement.
Crucial for addressing specific skill gaps and organizational needs, maximizing employee performance and engagement.
Essential for gaining insights into an individual's personality, cognitive abilities, and behavior, aiding in better talent management and decision-making.
Paramount for enhancing leadership skills, fostering personal growth, and driving organizational success.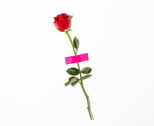 I got an opportunity to work with Ashok on an assessment center project for a large company. I was thoroughly impressed with his expertise in using the field research data and converting it into quality assessment material. Also, his ability to train the assessors on how to use the assessment tools was par excellence. He has a knack for making complex subjects look easy. He is an accomplished consultant with an eye for detail and has the rare ability to align the organizational strategy with its HR practices and policies. An avid learner and writer, he does bring a lot of value to consulting assignments he takes.
Dr. Maneesh Mishra, Managing Partner
Roots N Shoots Management Consulting P. Ltd
Even if he is a Consultant, I have appreciated how Ashok makes you feel like a colleague or part of a family.
Besides being a great professional with high integrity, he has the uncommon capability to communicate with people and involve them despite cultural differences or levels.
I hope to have soon new opportunities to collaborate because I'm sure he can assure a fundamental contribution to our Organization's growth, and to my personal growth also.
Paola Capriolo, Corporate Communication
TESCO GO S.p.A.
We had the good fortune to work with
Mr Ashok Grover on assignments of Competency Mapping and in preparing Individual Development Plans for Senior & Mid-level executives in our organization. He conducted Assessment Centers with a highly qualified team of assessors.
He comes across as a highly intelligent, down-to-earth, practical, and an expert on strategic HR issues.
He has extensive experience and his initial profile in operations helps him in understanding & communicating as an expert on productivity/efficiency issues; he is highly focused and of impeccable integrity.
All participants have given very positive feedback. This certainly is only the first assignment as we are looking forward to engage him for other strategic HR interventions in near future.
Ramesh Kundu, Head - HR & IR
Groz Engineering Tools
Ashok proved to be a real HR person even though he switched over to that side from Operations. Very meticulous and a down-to-earth professional, he has a personality that would make anyone feel comfortable and friendly. He is very systematic and has an eye for details.
He not only has functional knowledge and vast experience but is always quite willing to share with others. He involves people to find practical solutions. Ashok is well organized, understands the grass-root issues, and is able to come out with well-thought-out and good-fit solutions. He spearheaded the HR movement in JBM and was instrumental in establishing progressive policies here. He has a knack to work out highly technical solutions with a human approach.
No doubt, he has made his work a passion that brings in win-win solutions.
JV Jain, President
Jay Bharat Maruti Ltd.
Ashok moved seamlessly from a manufacturing role to the HR function on the strength of his deep interest, which had motivated him into retraining himself. His dedication to his new assignment, and the skills and knowledge acquired by him, enabled him to become a "Consummate HR professional" in a short time. He has a winning charm, and the persuasive power to drive people to deliver more than what they could imagine themselves.
Possessed with a can-do approach, and a will-do mindset, he delivers.
Anupam Gupta
Executive Vice President,
JBM Group
I have known Mr. Grover since 2002 first as a consultant to him and subsequently worked with him as co-associate on several consulting assignments. He is extremely sharp with very high grasping power. He likes to put systems in place so that things work smoothly. His sense of humor at times has helped in diffusing potential conflicts amongst assessors.
Dr. Yogesh Mishra
Vice President
Thomas Assessments P. Ltd.
Armed with a stellar education and experience, Ashok has a highly practical, progressive, and results-oriented approach to HR and business. He is an absolute delight to work with.
Vivek Singhal
Director, Kanohar Electricals Ltd.