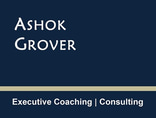 A
ssessment & Development Center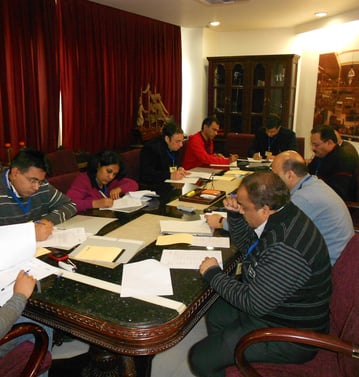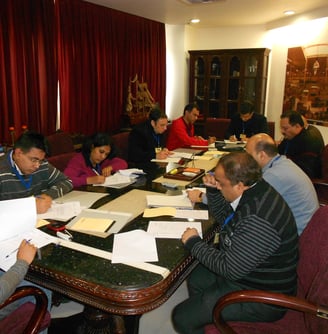 Ashok Grover undertakes to design Assessment tools in line with organization's requirements, level of the participants and purpose of the whole exercise. These could include Psychometric Profiling (DISC), In-basket exercises, Situation Analysis, Behavioral Event Interview, Role Plays, Case Studies, Trainability Quotient Measurement, Group Discussion, Personal Effectiveness Scale etc.
As an outcome of the ADC, Ashok Grover provides detailed individual reports of the participants with gap analysis vis-à-vis the selected roles indicating fitment feasibility / suitability and development recommendations. These findings help the organization as well as participants to chalk out their long-term development plans.
ADCs invariably result in the following advantages:
Fairly high level of accuracy achieved through the use of multiple tools, multiple types of tools, and multiple assessors.

Suitable for a variety of purposes including recruitment, selection, promotion, training and development, and early identification of management potential.

Scientific way to predict future job performance.

Apparently higher cost of assessment is usually much cheaper compared with the potential cost of judgmental errors.
While basics remain the same, Ashok Grover adds value in terms of effectiveness.
Performance measurement has always been a matter of intensive research. Balanced Score Card has been the result of a deep study conducted with a belief that conventional performance measurement approach - primarily relying on financial accounting measures alone, was not enough indicator of real and sustainable performance.
When introduced during 1990-92, Balanced Scorecard was hailed as one of the 75 most influential ideas of the twentieth century. Ashok Grover has undertaken to use this powerful tool in a very simple, practical way so that the organizations achieve all the great benefits associated with this tool without involving huge costs and complexities.
Ashok Grover inimitable approach to Balanced Score card implementation can lead to:
Setting of superior targets for the organization in line with its vision / long term objectives.

Cascading down the scorecards in alignment with organization goals.

Objective measurement criteria, which acts as a motivation to perform.

Role clarities of the people involved.

Open communication focused on performance improvement.

Elimination of perceptions-based appraisals.

Focus on real performance rather than hunt for reasons.
You need to see to believe how our approach can transform your organization.

B

alanced Score Card Implementation
Ashok Grover offers specially designed training workshops in line with the organizational requirements by incorporating current trends and innovative ideas. Our workshops are run by experienced trainers and include presentations, discussions, and group / individual exercises. These are highly participative events. Apart from reading material, the biggest takeaway from these workshops is a positive mindset, practical tips to get ahead, and personalized action plans. These workshops invariably help the participants to modify their work style and behavior to achieve better results. Some of the unique areas covered in Ashok Grover trainings are:
From Vision to Action Plan - The Balanced Score Card Approach.

Developing a Culture that drives the Organization (Vision, Mission, Values)

Power of Positive Attitude & Affirmations.

Managerial Leadership.

Result Oriented Interviewing.

Coaching & Training – To unleash Potential.
Let us work together to design and deliver programs,
C

ustomized Training Programs
DISC provides an accurate insight into a personality from three angles:
The natural profile of an individual,

How it gets modified in the work environment, and

The changes occurring in their behavior when subject to pressure conditions.
The standard offering is customized by Ashok Grover to address specific requirements, such as:
Selection Of The Best Fit Out Of A Pool Of Candidates,
Development Of The People In The Organization, And
Enhancing Effectiveness Of Business Owners.
DISC can help organizations in:
Selection of the right people.

Boost motivation.

Building effective teams.

Track performance.
Evaluating people for development / promotion / succession planning.

Pinpoint precisely the areas for development to have the maximum impact on your business.

Resolve team issues.

Gauge people motivation and morale to take corrective steps.
Ashok Grover offers its personalized services backed by years of experience in analyzing thousands of profiles.
For specific queries, please
D
ISC Psychometric Profiling
According to Sir John Whitmore, the author of Coaching for Performance Coaching is about ....unlocking a persons potential to maximize their own performance It is helping them to learn rather than teaching them. No wonder Coaching is a very goal-orientated process and deals with where you are right now and the steps you will be taking to achieve your goals However, compliance does not make coaching effective, personal buy-in and commitment does. It has to be your agenda and not that of your organization.
A study by the International Coach Federation found that individuals who took part in executive coaching reported benefits that included:
Increased self-awareness 68%.

Better goal setting 62%.

Lower stress levels 57%.

Increased confidence 52%.

Enhanced communication skills 40%.

Increased project completion 36%.
Ashok Grover believes that his expertise and proprietary Professional Enhancement Value Program (PVEP) can help executives in any function or at any level, and business owners, especially small businesses to improve their performance and that of their organizations.
Why not discuss with
E
xecutive / Leadership Coaching